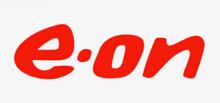 E.ON is one of the world's largest investor-owned power and gas companies with facilities across Europe, Russia and North America and just under EUR113 billion in sales in 2013. E.ON owns electric power distribution grids in a large part of the countries in Europe, with a majority in Germany and Sweden. Already today the trends in part of E.ONs grids are changing. Due to an increasing amount of generation units, wind and photovoltaic, the direction of power flow in parts of the network is shifting during a normal day. The utilization in parts of the distribution system is close to its physical limit. Therefore, there is a large potential to develop the distribution grids by increasing the communication platform. The main goal is to find new distinguished solutions to increase the capacity of the distribution grid by developing new planning and operation criterion, e.g. demand response management and virtual power plant. 
E.ON SE. is an international energy supplier based in Essen, Germany. E.ON has around 43,000 employees. E.ON has a clear focus on three strong core businesses: Energy Networks, Customer Solutions, and Renewables.
E.ON Solutions is part of E.ON SE. E.ON Services focuses on bringing innovative products and services tailored for customer needs. The company is a main enabler for energy transformation within E.ON SE. The areas targeted are home energy management systems, PV and battery, E-mobility, smart heating, flexibility aggregation and virtual power plants (VPP).
Website