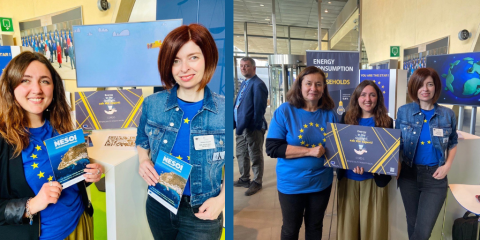 Europe Day!
On the 6th of May, NESOI was invited during Europe Day to the CORDIS stand in Berlaymont as an expert in renewable energy. An important meeting not only for the future of Europe but also to commemorate the signing of the 'Schuman Declaration' on May 9, 1950. It is considered the foundation of what is today the European Union. 
2023 is the European Year of Skills and we were there to share the expertise and knowledge we had gained from working on our NESOI projects. It was also a great chance to introduce the NESOI Facilitating web platform (NEF), the facility's most important tool which enables local project development by operators, providers, investors, and citizens.
Do you want to know more about the NEF platform? Click here!