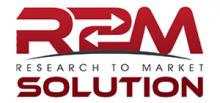 R2M Solution – Research to Market Solution – is an integrated and multi-disciplinary entrepreneurial innovation company that aggressively targets filling the gap between research activities and market implementation across the fields of Innovation, Engineering, Energy Services & Sustainability and ICT/Automation. 
R2M Solution is a strategic innovator itself and as part of its business model helps organizations and projects plan and execute the strategic use research funding carried out over a comprehensive development strategy from idea to market. In doing so, R2M provides leadership, links high performance exploitation-oriented networks, and leverages public and private funding instruments. 
Competences of R2M Solution include market analysis, business model development, VC capital investment preparation, license agreements, IP protection, and the leveraging of multinational business development mechanisms. 
R2M Solution has branches in Italy, France, Spain and UK. R2M Solution has recently launched R2M Energy, an ESCO dedicated to NZEB retrofit measures.
Website