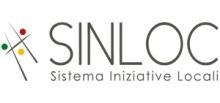 Founded in 1981, SINLOC is an Italian leading company of the market located in Padua for local development initiatives, operating both as economic, procedural and financial advisor, and as equity investor in PPP initiatives with a particular emphasis on social, economic and financial sustainability of projects. SINLOC is owned by eleven of the most important Italian banking foundations and has minority and majority shareholdings in special purpose vehicles, regional development banks, asset management companies and engineering companies focused on local development. The company has almost 30 employees and in 2017 its turnover reached 2,5 million in revenues from advisory. In particular, Sinloc carries out two types of main activities. On the one side of advisor, Sinloc operates as a strategic, economic and financial advisor, supporting decisions of Local Administrations, Institutions, Banking Foundations and private companies. On the other side, Sinloc operates as a Management Company and/or a Technical Advisor of investment vehicles and provides activities such as investment strategy definition, project scouting, investment structuring, financial closing and monitoring.
Sinloc is organised in the following 5 business areas: i) public administrations, ii) enterprises, iii) foundations and third sector organisations, iv) financial institutions and v) investments. The company operates in the following sectors: energy efficiency and renewable energy; public utilities; urban transformation, real estate, and local development; logistics and public transportation; art, culture, and tourism.
Sinloc supported several local institutions – under the European Local Energy Assistance program (ELENA) – for activating EE project pipelines in excess of 210 million Euros. Moreover, Sinloc activated investments in excess of 240 million Euros via three Urban Development Funds managed in partnership with Italian banking groups under the JESSICA (Joint European Support for Sustainable Investment in City Areas) program promoted by the EIB.
Sinloc is, moreover, partner in two H2020 projects, Padova FIT Expanded and EEnvest, with the role of improving the financial conditions for energy renovation plans offered by a municipal One Stop Shop and to set up financial risks of defining a comprehensive financial risk modelling and investments evaluation framework for energy efficient renovation.
Website